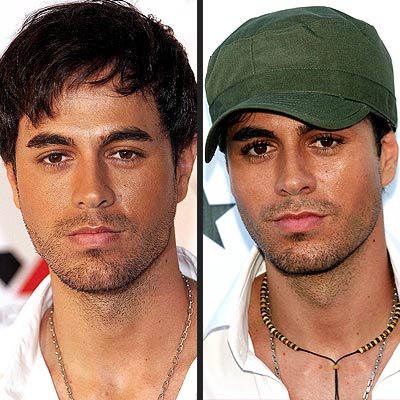 The baby-faced singer may be trying to toughen up his image with a military-style cap, but Kim says his efforts backfired: "He almost looks prettier with it on!"
(Her suggestion: "If it were slightly more boxy, I think it would work better with his jawline.")

Some of the collection from his Attire.