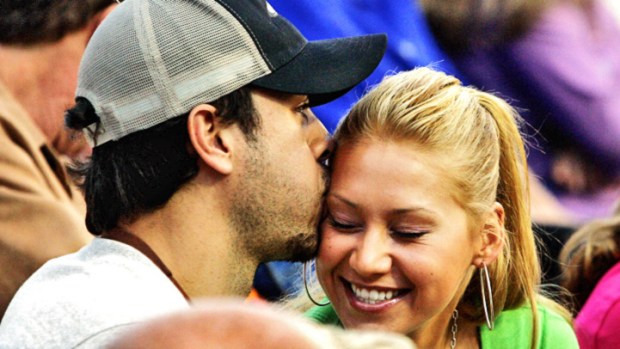 Enrique Iglesias has confirmed that he and his long term partner Anna Kournikova have gotten intimate in front of the camera plenty of times!
In an interview with a Spanish magazine this week, Enrique revealed that they've had a camera in the bedroom for years, and whenever they're in the mood, they tape themselves.
Enrique said "All couples, if they trust each other, should have a camera in the bedroom. It's nice to go back to an earlier moment of our lives and see ourselves then. It's like a memory made real"
When asked if he ever worries the vids will leak on the internet and be just another celeb sex scandal he said "Let's face it, raw footage this good can never be 100% protected. So we lock the videos in a safe deposit box. We've got so much footage, we may rent another box soon."
Wow! That's a lot of sex tapes! Would you ever make a sex tape with your partner or is it just too risky?